The definition of a successful siblings portrait is having more than one child looking at the camera at the same time! You'd think I'd have my nephews trained for photo shoots but now, but they still have a mind of their own when it comes time to take their picture.  Particularly Lincoln who has hit the terrible 2s a few months early (so no picture of the two of us this year sadly).  But they are still lovable all the same and I enjoy every minute I have with them! Here are a few pictures of my favorite sandy Florida boys at Crescent Beach.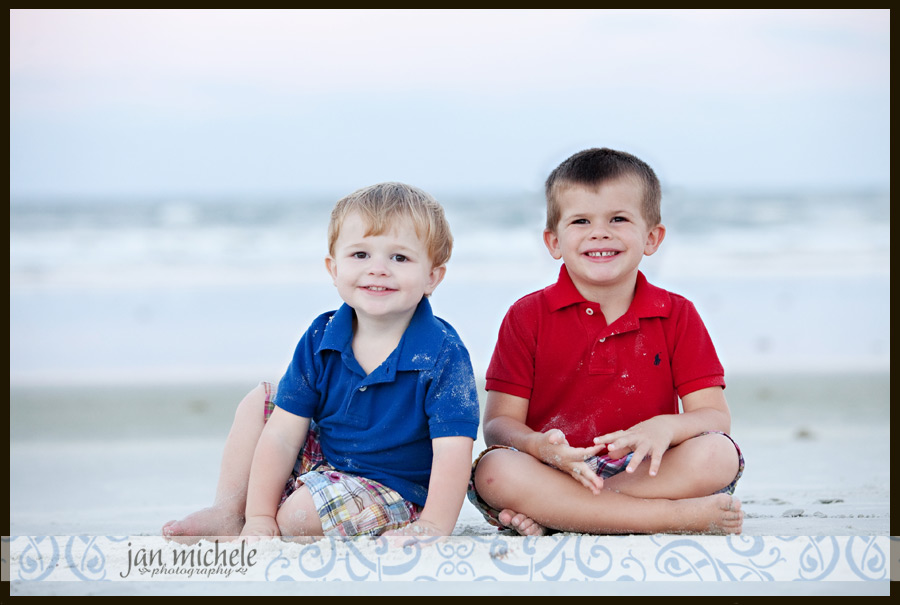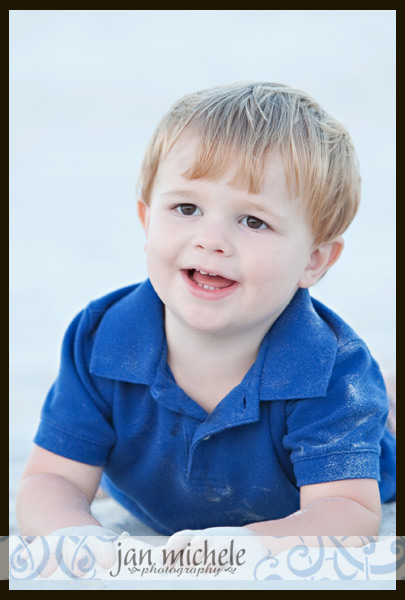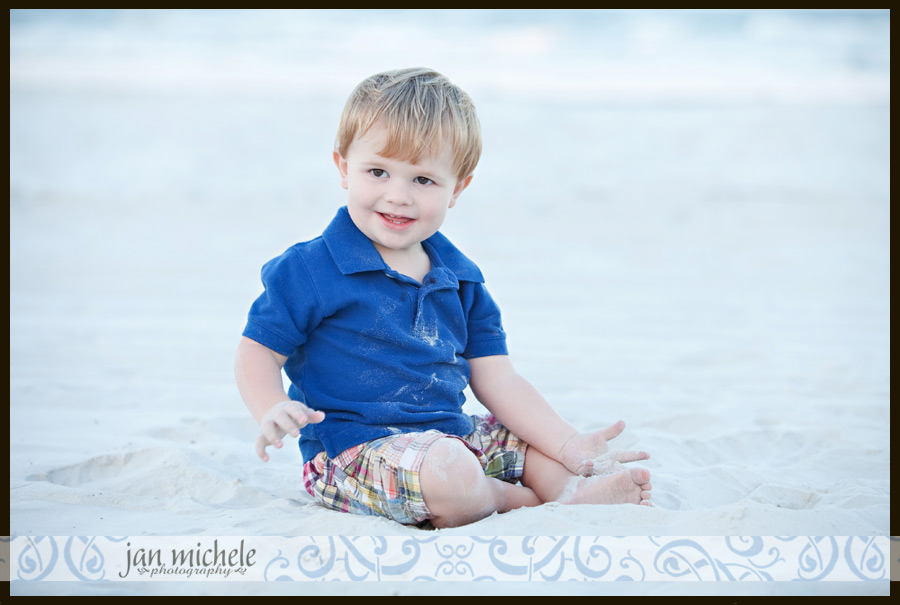 No, I didn't suggest this.  Anytime Lenox is laying down he gets sat upon.  I think Lincoln is doing the motions to Itsy Bitsy Spider.
Thanks to Susan for a picture of me with Lenox.
Of course the minute we come back into the condo Lincoln climbs up to "work" at the laptop and flashes me his say cheese squinty-eyed smile.  He's so cute when my camera isn't out, but I guess you'll just have to take my word for it since I don't have much proof! He is super adorable and happy when helping to wash my car, so maybe a lifestyle shoot would suit him better!