Elizabeth and Preston's day was a celebration of the perfect match.  Such a beautiful thing when two people find each other and are better for it.  This Old Town Alexandria couple had a lovely ceremony at their historical home church, the Basilica of St. Mary.  And their reception at my favorite garden wedding venue, River Farm.  This couple enjoyed every moment of visiting with dear friends, and they danced and danced, enjoying every last moment of their wedding day.  Cloudy skies gave way to an amazing sunset, to cap off the picture perfect day.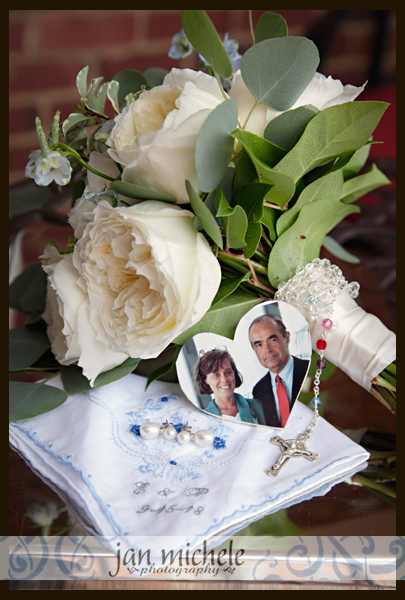 The bride carried a picture of her father in her pocket – yes her dress had pockets! 

Even the gorgeous lace bolero had real buttons.  I love this trend to add the lace toppers!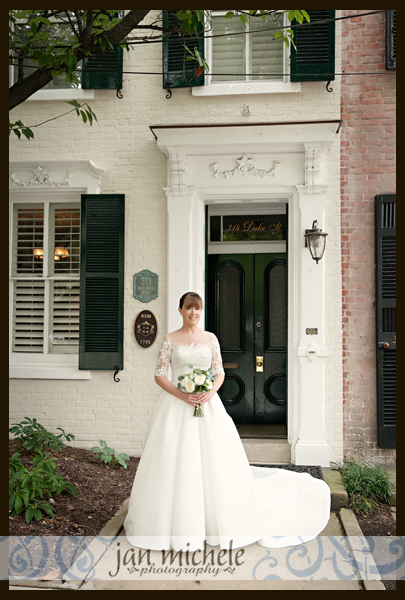 Beautiful light on a cloudy day for portraits outside the Fr Rankin House on Duke Street in Old Town Alexandria. 




Don't you love these fresh floral bridesmaids dresses?  The blue also feels so colonial for the historic venues. 








St. Mary's Catholic Church is a stunning backdrop for this regal bride.








Just married!  How many churches look like this?  Only the ones with real history. 




And more history with old White House gates at River Farm. 








The gardens are always beautiful at River Farm.  Perfect for a lovely couple in love. 


The osage orange tree is likely the oldest – a gift from Thomas Jefferson to George Washington.


River Farm has the best sunsets! 




The new tent is perfection! Draping and chandeliers and fans and sides ready if you need them.  The best place for an outdoor reception anywhere in the Washington DC area. 


















So much can happen outdoors, but the first dance in the little ballroom is always picture perfect! 


Getting Ready Hotel: The Alexandrian
Church Ceremony: The Basilica of St. Mary, Old Town Alexandria
Photographer: jan michele photography
Caterer: Ridgewells
Florist: Helen Olivia
Cake: Fluffy Thoughts