Belmont Country Club is a beautiful place for a wedding. no matter the weather.  This October day did not turn sunny as forecasted so the misty overcast day felt more like London, which was fine with the groom and his affinity for British things.  We were able to do the first look and portraits outdoors which made us all happy, but to be safe, the ceremony was set up inside the ballroom.  Katie is such a classic beauty and looked so elegant.  Her hairpiece was her mothers.  But most of all we're glad the groom had pants. Though I don't think it would have bothered him to get married in his jeans.  However, the mini-crisis was adverted and the tux pants did arrive in time to see his bride for the first look.  There was a lot of love and support for this couple and happy memories made by all.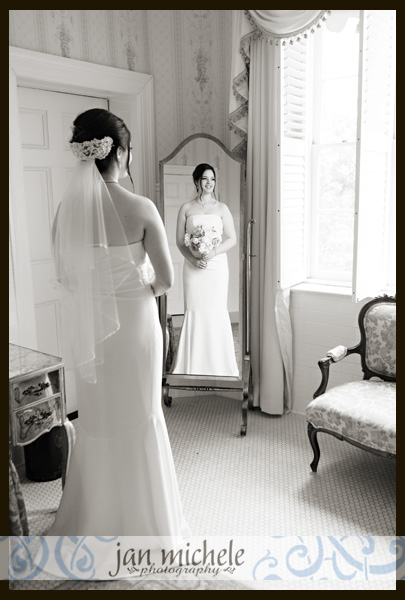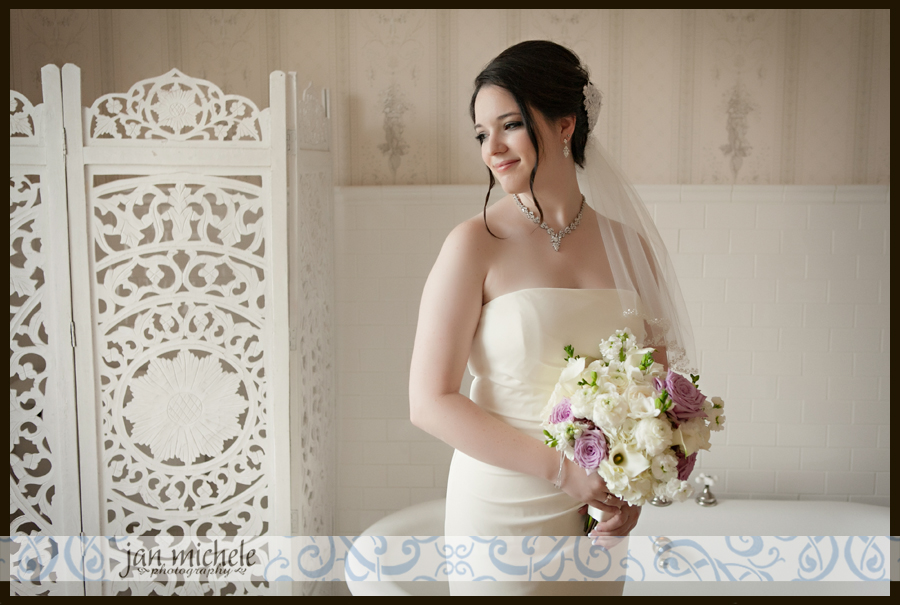 The next three pictures are from the "first look". 












An overcast and misty October day moved the ceremony into the ballroom.


How special is this?! GreatGrandmother, Grandparent and parents, all on the front row. 




The groom's sister made wedding favors from recycled bicycle chains. Star Christmas tree ornaments packaged in cute bicycle boxes.


Biking is something they enjoy together so there was a bicycle themed cake topper. 












Many tears during the ceremony and super sweet parent dances. 


It was a bit misty most of the day.




Venue and Caterer:
Belmont Country Club, Ashburn, VA
Photographer:
jan michele photography
Cake:
Cake Divas
Florist:
Karin's Florist