My friend Sara has lived in Jacksonville with her family for 3 years and it's been so fun to have her to visit when I go down to see my family.  We've been talking about a beach family photo shoot for years, but it worked out well to wait, as now their family is complete with the recent arrival of sweet little Jessalyn.
To add to the challenge of the shoot, it was a super windy evening, even for the beach.  Mason and Grant are wonderful boys, but like most active boys, staying out of the sand and keeping their feet on the ground at the same time was difficult!  And Grant also picked up a funny smile that I've seen on my nephew's face – must be a 4 to 5 year old boy thing!
I loved their patriotic attire and Jessalyn's matching bow.  Sara makes the cutest bows, here's the link to her bow business called Pickles and Piggies.  Check out how creative she is and the pretty things she makes.
And below are pictures of  her beautiful family, taken at the beach so they'll remember their years in Florida.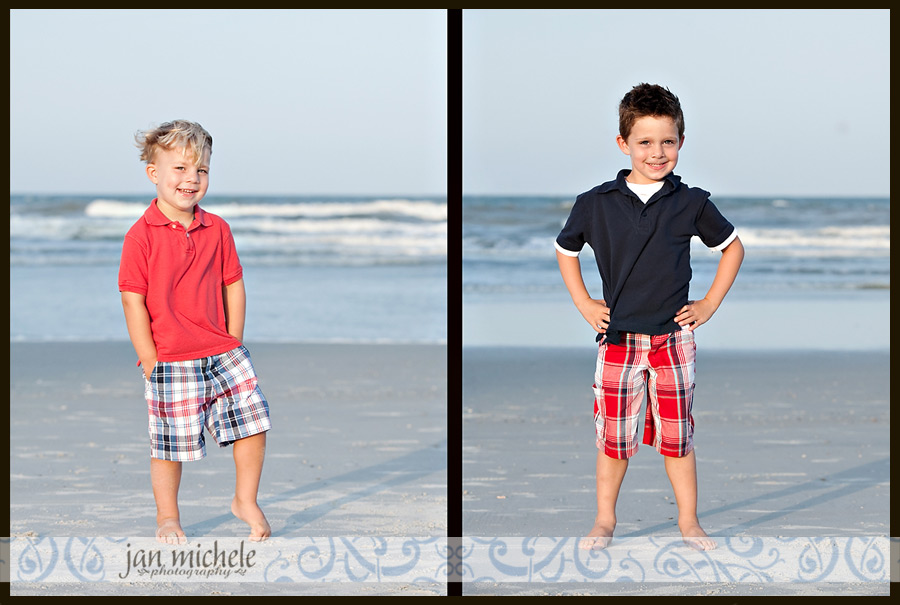 See, no feet on the sand…