Kate and Scott live in San Francisco, California, which made wedding planning a challenge.  But with lots of help from Kate's parents who still live in Alexandria, they planned a gorgeous wedding day at River Farm in Alexandria, VA.  A beautiful celebration of the day they became husband and wife.  Kate brings fun everywhere she goes and from the pink shoes for her and the bridesmaids, to the George and Martha themed photo booth props she made sure that the day was full of life and laughter.  It was a pleasure to capture their day.  Congratulations Kate and Scott!
A quick stop with the bride and bridesmaids between the Lorien Hotel and River Farm.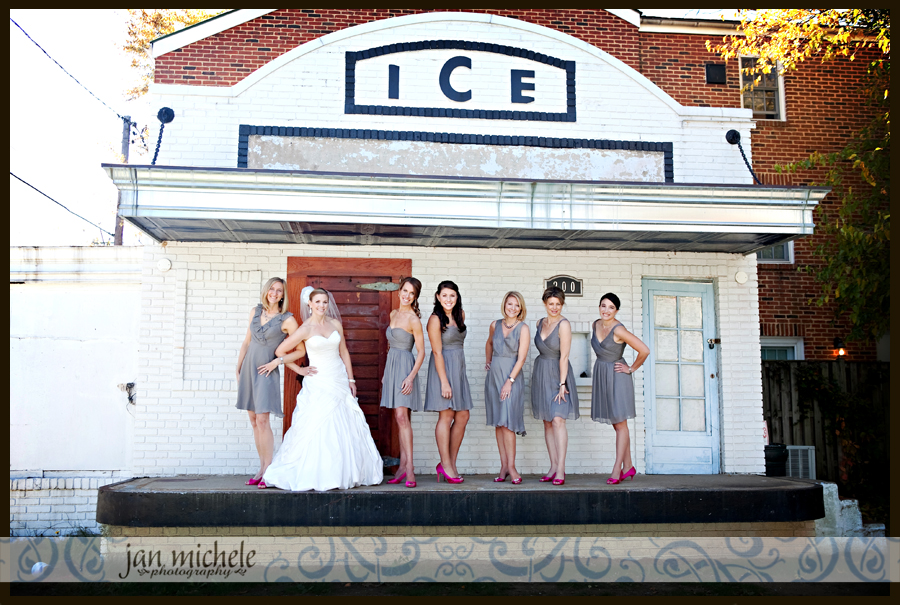 Gorgeous bride!  



Love the pop of pink with the shoes and bouquets. 


Groom and groomsmen on a grass couch.


The reveal.  Love the reactions! 










The pastor was also a good friend, making for a very sweet ceremony.
















The reception tent was fully draped and so elegant!








Kate's family had fun with the photo booth props! 


A choreographed first dance performed flawlessly.  The formal dance was another nice nod to the colonial time period.   


Stopping frequently, the get away wasn't fast, but showed how much Kate and Scott valued the attendance of each friend and family member.  


Venue: River Farm – Alexandria, VA
Caterer: Tasteful Affiars
Lighting: Frost Lighting
Florist: Enchanted Florist
DJ: Kirkabee DeeJays
Ceremony Music: Jan Davis Event Group – String Time Quartet
Hair Sylist: KC Felton
Makeup: Taylor Dooley
Event Coordination: Events in the City – Megan Pollard
Photography: jan michele photography