Oh sweet Caroline!  Isn't she the most adorable baby girl?  Little sister gets her own photo shoot today featuring her Christening gown.  I love it when parents make as big a deal about baby number 2 as they did for baby number 1.  I know Caroline will treasure these pictures when she's older!
She's starting to crawl, but the dress slowed her down thankfully.  Sitting babies is the perfect time for pictures to capture the cuteness before they are mobile and on the go. and much more challenging to catch!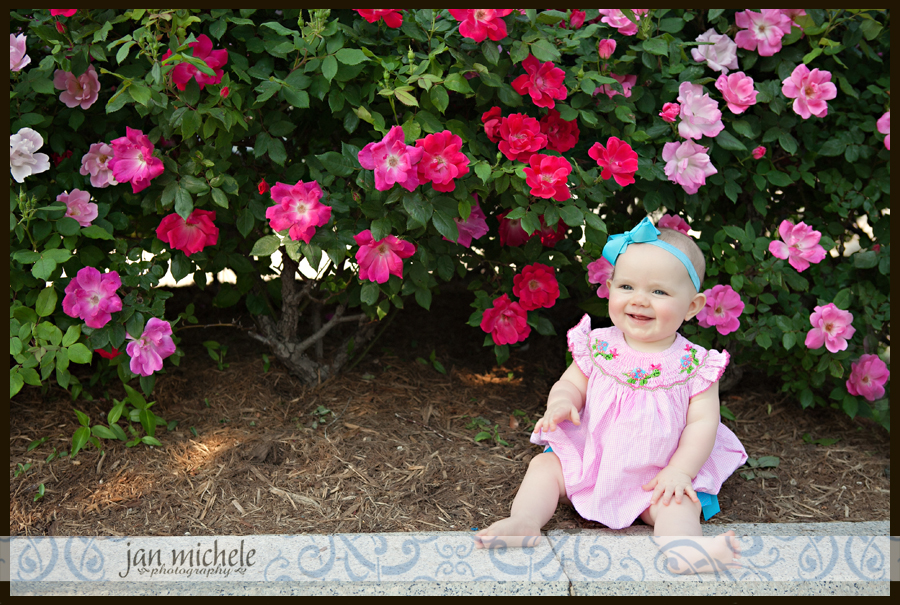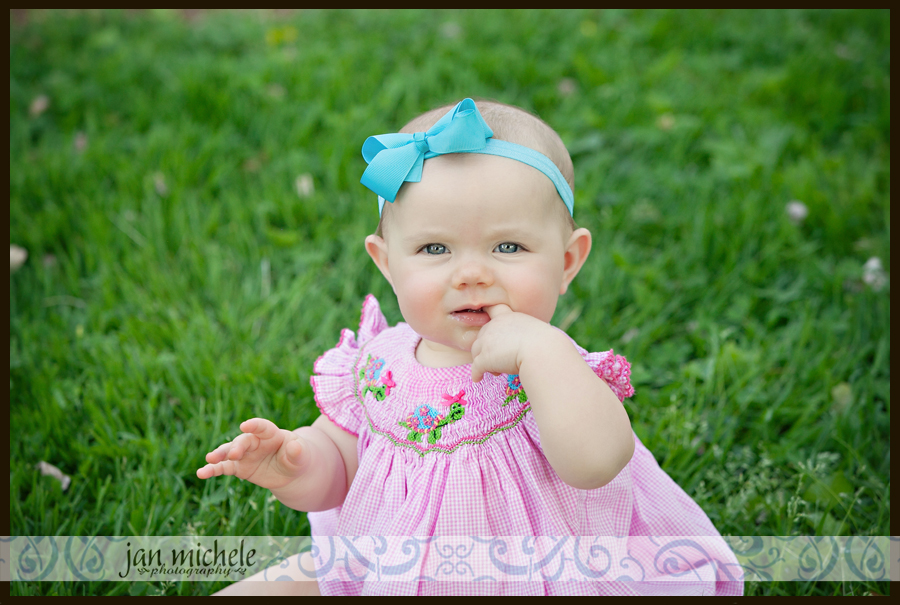 She was figuring out how to clap her hands mimicking her mama.  So sweet!